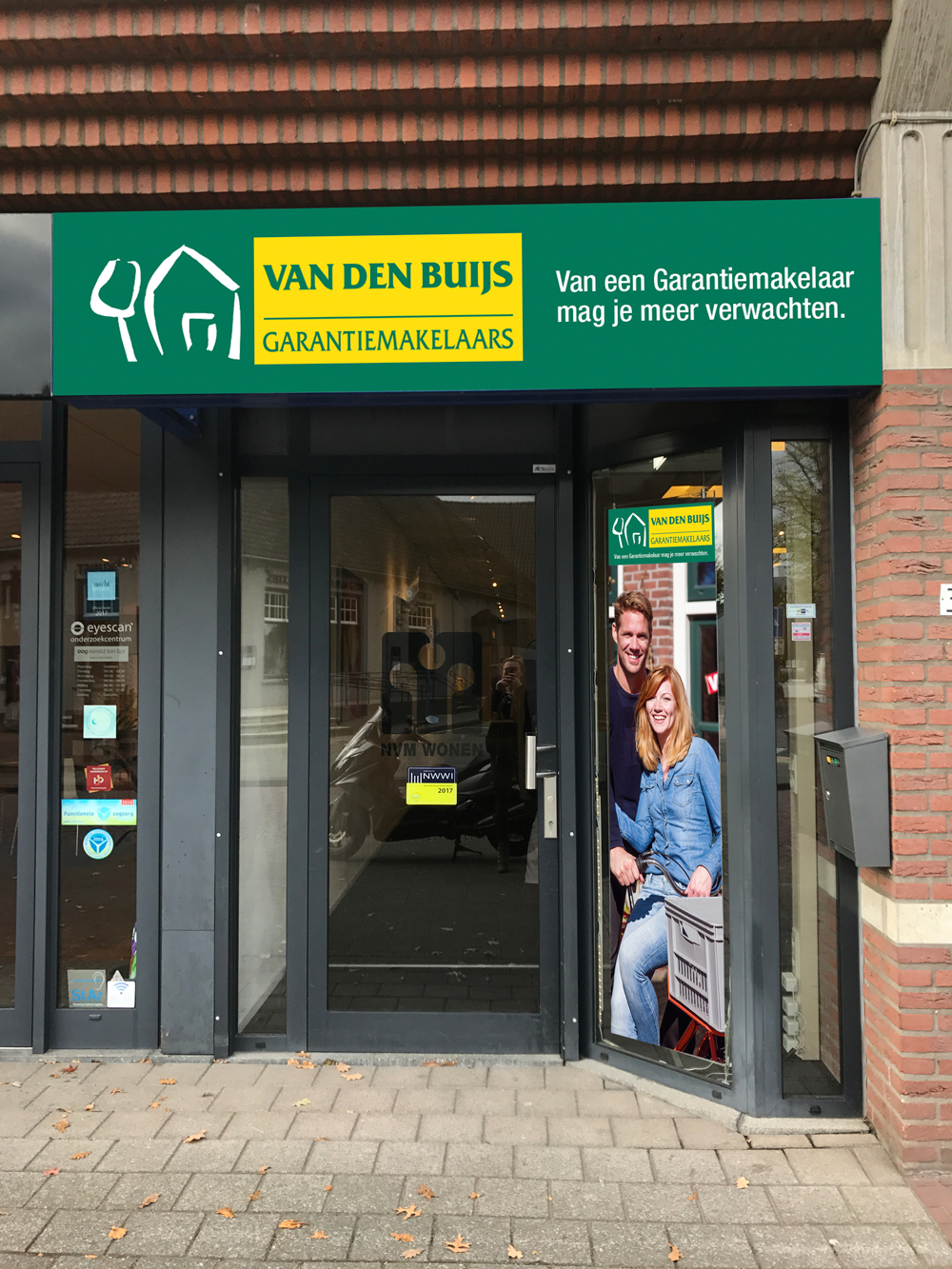 You have come to the right place at Van den Buijs Garantiemakelaars!
You don't just find a good real estate agent. The amount of agents is enormous, where to begin? Of course you want an agent you can trust. One that thinks for you and acts proactively. But wouldn't it be nice if your real estate agents takes that extra step for you? That's what makes us just not any real estate office, it makes us a Garantiemakelaar.
Our office is based in the centre of Nuenen since 2002. At this office you'll find an enthousiastic team to serve you in Nuenen, Geldrop, Eindhoven and other counties in the region. We're an active, personal but also very innovative team.
Our mission is to unburden you with all your questions. Your interest comes first! From that point of view we accompany you with the buying, selling or renting of properties. We also take care of valuation reports for all purposes.
Owner and founder Patrice van den Buijs MRT lives in Geldrop with his family. He has been active in real estate since 1993 and has been confirmed by oath as an real estate agent and valuator in 1996. Next to that he has also finished the NVM real estate consultant training in 2010. His most imporatnt core values are a proactive attitude, creativity, integrity and expertise.
Born and raised in Nuenen is Michelle Hoekstra. She is our enthousiastic office manager. From planning viewings till making contracts. She makes sure the entire trajectory runs smoothly.
Do you want to have a chat about what we can do for you? We love to drink a cup of coffee with you!
woningen verkocht in de regio
vanaf augustus 2022 tot augustus 2023
dagen gemiddelde looptijd
vanaf augustus 2022 tot augustus 2023
gem. onderhandelingsresultaat
vanaf augustus 2022 tot augustus 2023
Our team

At Van den Buijs we are happy to help you.