Een derde van koopstarters laat voorbehoud financiering vallen
Een woning vinden, is momenteel niet gemakkelijk. Het betekent vaak snel beslissen. Eén op de drie starters ziet daarom zelfs van ontbindende financieringsvoorwaarden af. Met soms nare gevolgen. Neem ons daarom mee als aankoopmakelaar.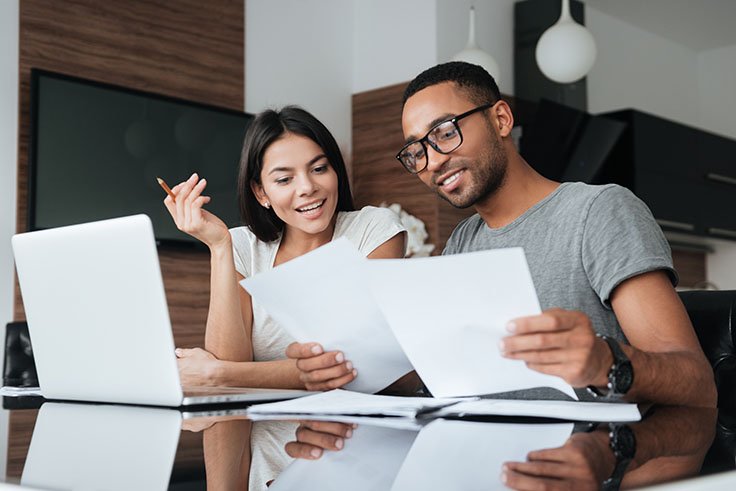 Snelheid
Het huizenaanbod slinkt door. Als Garantiemakelaar weten we echter vaak al in vroeg stadium wat er vrij komt. Wanneer wij weten wat jij zoekt, kunnen we misschien snel schakelen. Want snelheid, daar gaat het in veel regio's om.
Bepaalde voorwaarden
Dat snelle heeft op dit moment vaak als gevolg dat aanstaande kopers een belangrijk beschermingsmechanisme uitschakelen: de ontbindende voorwaarden. Het is immers vrij gebruikelijk om bij de koop af te spreken dat die koop onder bepaalde voorwaarden  ontbonden mag worden.
Geen vergunning?
Bijvoorbeeld wanneer de technische staat van het huis bij nader onderzoek te wensen overlaat. Dit is de ontbinden voorwaarde bouwkundige keuring. Andere voorbeelden zijn:  het voorbehoud verkoop eigen huis (eerst je eigen huis verkopen voordat je de koop van het nieuwe huis definitief maakt), of een voorbehoud op een gewenste verbouwing. Krijg je daarvoor geen vergunning, dan gaat de koop niet door.
Niet te wachten
Vanzelfsprekend is het aan de verkoper om wel of niet in te gaan op deze voorwaarden. In een markt waarin huizen heel gewild zijn en de ene koper de andere aftroeft, zit een verkoper vanzelfsprekend niet te wachten op allerlei voorwaarden.
Voorbehoud financiering
Dit geldt zelfs voor een heel belangrijke ontbindende voorwaarde: het voorbehoud van financiering. Krijg jij de financiering niet rond, dan gaat de koop niet door. Doe je dit niet, dan moet je een boete betalen als de koop alsnog niet door gaat. Doorgaans tien procent van de koopsom. Tienduizenden euro's dus.
Overbieden?
Veel geld. Toch laat op dit moment één op de drie starters deze voorwaarde niet opnemen in het koopcontract, zo blijkt uit onderzoek van vergelijkingssite Independer. Daarmee loop je een groot risico. Zorg daarom van te voren dat je weet wat je kunt lenen. Neem hiervoor contact op met je geldverstrekker. Houd ook rekening met de waarde van een woning: overbieden kan bijvoorbeeld een probleem opleveren. Is een huis volgens taxatie de overbieding niet waard, dan kun je dat teveel niet financieren.
Expertise
Allemaal zaken die vragen om deskundige begeleiding. Daar willen wij graag bij helpen met al onze expertise. Neem daarom gerust contact met ons op.